RMS Republic - 1903 - 1909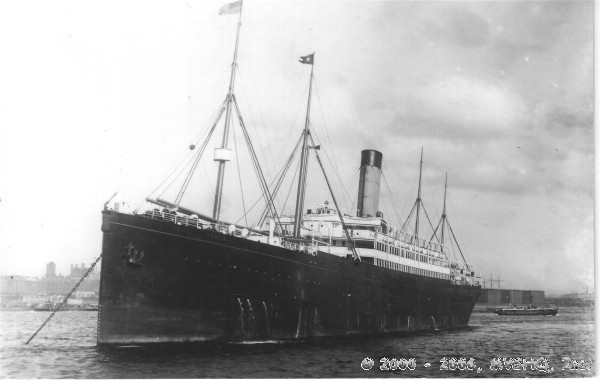 Image courtesy RMS-Republic.com
Discoversea Shipwreck Museum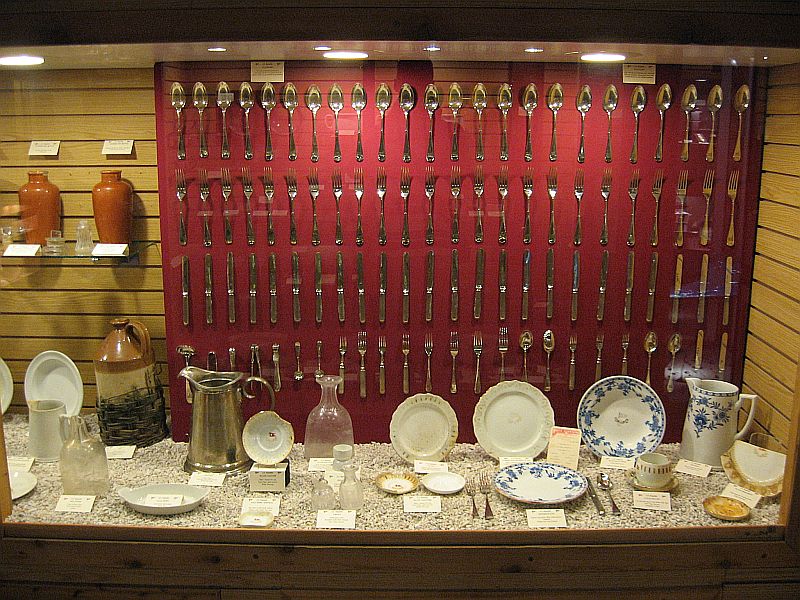 Their 2007 RMS Republic Artifact Display.
The story of the RMS Republic is well-known to those who take an obsessive interest in ships of the White Star Line. Built in 1903 as the Columbus, she was tranfered to WSL and renamed Republic later that year. Her collision with the S.S. Florida on January 23, 1909 put her in the history books as being the first liner to send an SOS. She also reinforced the view that liners were becoming nearly unsinkable, as she remained afloat for several hours to transfer all passengers and crew.
Today, the DiscoverSea Shipwreck Museum in Fenwick Island, Delaware (
http://www.discoversea.com
) holds the world's largest collection of
Republic
artifacts and loans them to museums across the globe. Above is a photo of part of the 2007 display, and for 2008, the
Republic's
marconi wireless room will be displayed with equipment which transmitted that first SOS.
For everything on the
RMS Republic
one may ever need, visit
www.rms-republic.com
, the official website. However, if you are looking for a short, complete version of her history, visit
www.greatoceanliners.net/columbus_republic.html
. The DiscoverSea museum also houses a few artifacts from the
RMS Tit
anic in addition to its primary collection of galleon shipwreck artifacts & treasure.
Artifacts from the RMS Republic
A perrier bottle and two shards of WSL "blue delft" plates.
Republic Plate Shard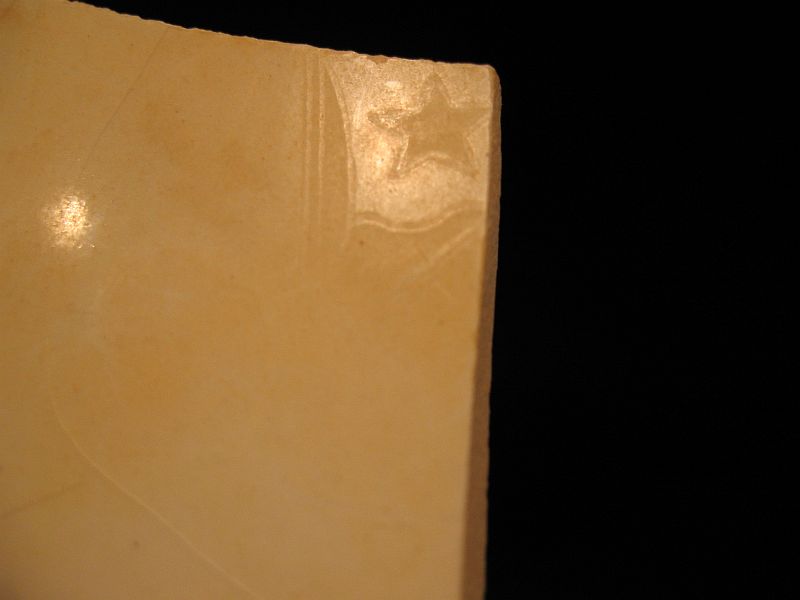 Still bears "White Sta" and the house flag logo print.