Morro Castle Dance Card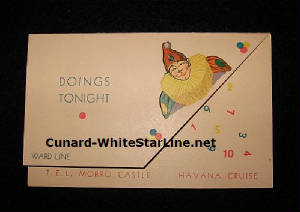 Lucky Dance Number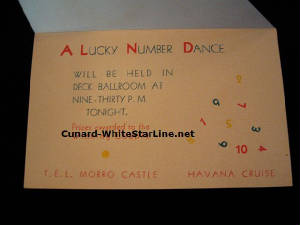 The liner would later burn at Asbury Park, NJ.
Original Photo - RMS Queen Mary @ Chelsea Piers.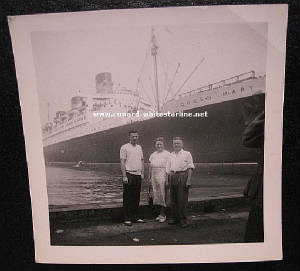 Found in the family archives, relatives stand in front of the great liner - Guessing 1930s or 40s.
H.A.P.A.G. Onboard Glass - c1930s
Hamburg-Amerikanische Packetfahrt-Aktien-Gesellschaft Company.

Recovered Portion Dinner Plate - USS Moonstone


Frmr. Yacht Nancy Baker, War patrol craft sunk in Chesapeake Bay 1943 after being rammed.

International Merchantile Marine Co. Fruit Bowl


Used on WSL ships from c1900-1930s.

Royal Mail Steamship Packet Co.


Silver plated match case with bronze-colored interior.

Manhattan Pier 54 - Iron/Steel Framework Pieces


Each time I go to NYC, this pier deteriorates more and more - so I saved a few pieces.
Stamp Covers from the M/S Kungsholm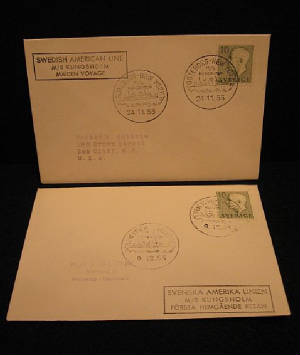 Maiden Voyage Covers, Swedish American Line, M/S Kungsholm. Dated 11/24/53.