The RMS Republic - the first ship to ever send an SOS by wireless and the largest of her time to sink after being rammed in the fog by the S.S. Florida. This exhibit consists of a 1:150 scale model of this great ship in dedication to her role in transatlantic history. Made entirely out of wood, this model includes 24 passengers and 8 crew onboard, faux glass in every window, & individually placed deck planks from stem to stern. Everything is hand-carved from her staircases to her 16 lifeboats. Due to the lack of deck plans, she was built solely based on period photographs taken by the White Star Line and her passengers. She took two months to complete at a cost of nearly $500.00 and is one of a handful of RMS Republic models around.
1:150 RMS Republic Wood Model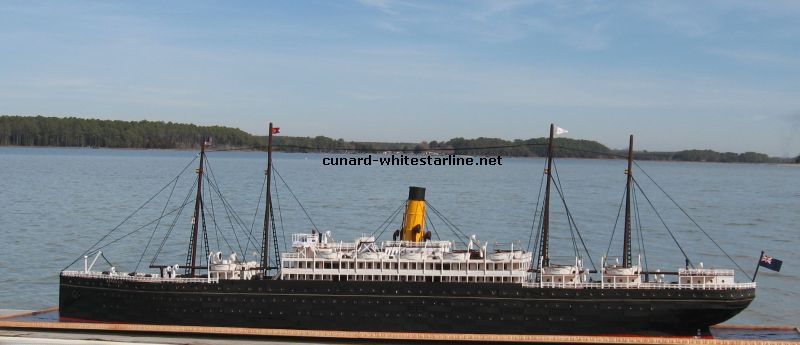 Built by the curator 12/1/07 to 1/29/08.
RMS Republic Bow Shot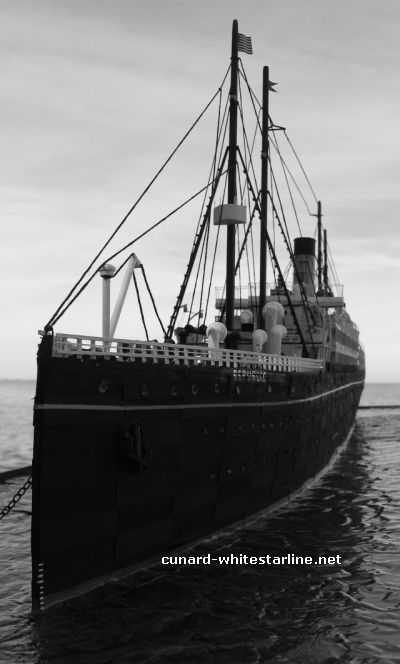 Photos taken at the Chesapeake Bay.
RMS Republic Stern Shot