S.S. Vestris of Lamport & Holt Line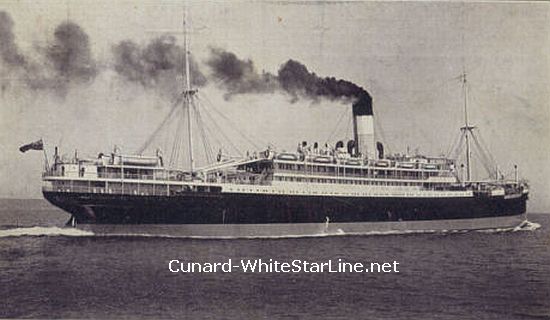 The S.S. Vestris of Lamport & Holt Line was a ship initially unknown to me, but quickly gained my interest. She was wrecked roughly 200 miles off the coast of Virginia in 1928 and had a facinating story to tell because of two reasons: Detailed survivor accounts, and a passenger by the name of Fred Hanson took photographs onboard the liner as she sank.
The
'Vestris Disaster'
website is located at:
http://www.bluestarline.org/lamports/vestris.html
and it is the best account of the sinking online. The two sinking photos below are sourced from this site and are noted as being from the Baltimore News.
Our local 'Shipwrecks of Virginia' map has the wreck stated as follows: Vestris: This 16 year old ocean liner left New York City on November 11, 1928. Bound for the Caribbean and South America, she carried 324 passengers and crew. On the first night out, Vestris encountered a terrible storm. 50-foot waves tore open the coal loading doors and the ship began taking on huge amounts of water. The lifeboats were launched into the raging seas just before the liner sank. When rescue ships arrived, many of the lifeboats had capsized and their passengers were in the warm water of the Gulf Stream with some being attacked by sharks. Only 213 people were rescued.
S.S. Vestris Menu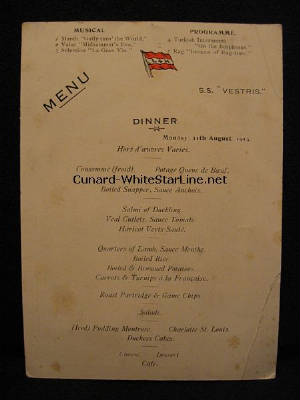 Monday, August 11th, 1913. Menu, Musical Selections, & Program.
S.S. Vestris Menu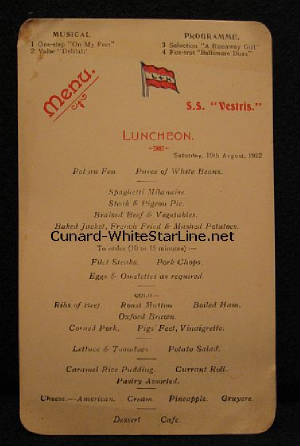 Saturday, August 19, 1922. Menu, Musical Selections, & Program.
Vestris Menus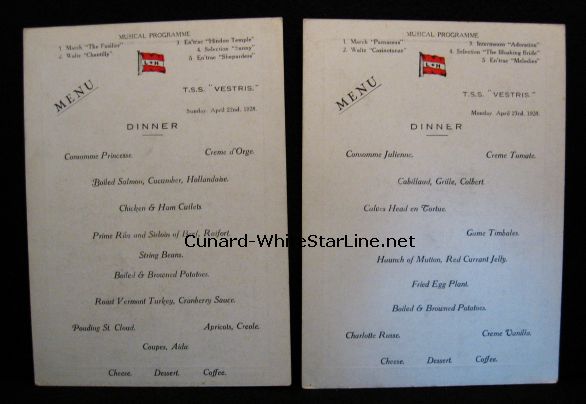 August 22 & 23, 1928
Lamport & Holt Line / S.S. Vestris China & Silver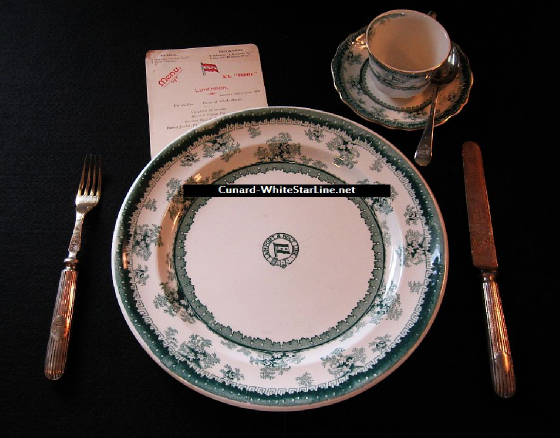 L&H Dinner Plate, Cup & Saucer, Dinner Fork, Butter Knife, Tea Spoon.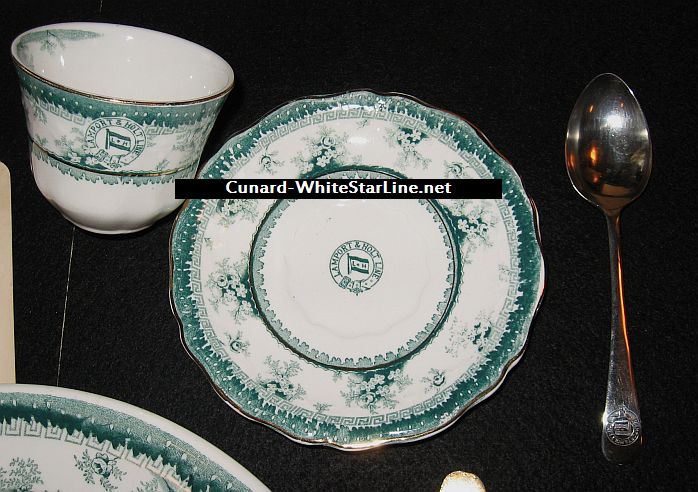 Makers Mark - Dinner Plate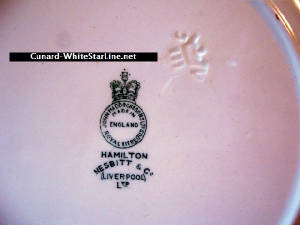 Vestris Sailing Brochure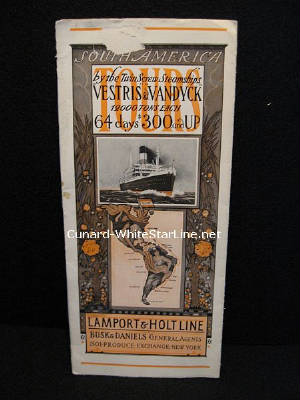 1913 to 1914 Sailing Season
Part of Brochure Interior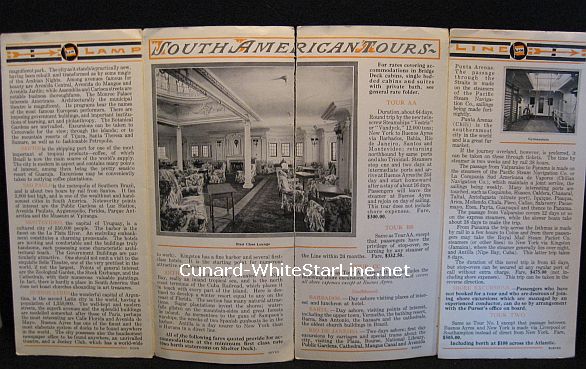 Postcard featuring the Vestris' interiors.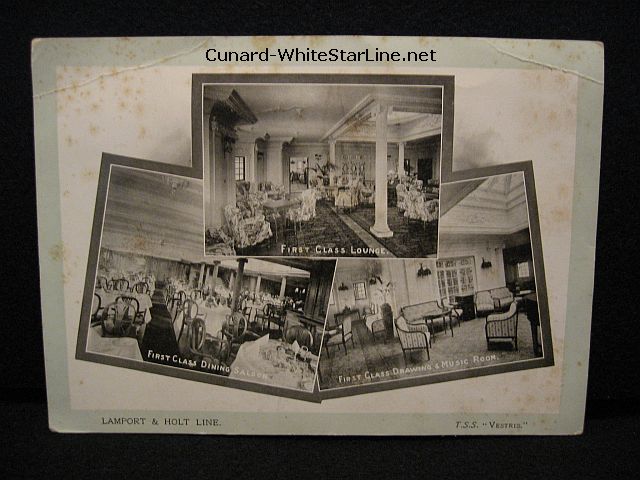 Lounge, Dining Room, Drawing & Music Room.
Close-up of the Vestris Dining Room.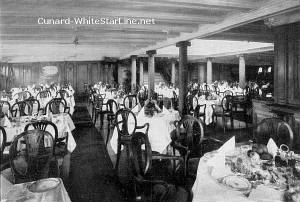 Photo from the reverse side of a menu.
Close-up of the Vestris Lounge