Curator's Note: Throughout high school and college, I used my abilities to create as many passenger liner items as I could from drawings to models. My junior year of high school, we were experimenting with clay and I decided to replicate a table setting of the R4332 Copeland Spode china for a display which would be the centerpiece of our annual art show. Over the course of six months, I hand shaped, fired, and painted each piece with the cobalt blue pattern and won a special achievement award for the effort. Also in the background, you can view my color drawing of the Grand Staircase and of the Titanic sinking.
My senior year I took three of the five 1st place awards - one of which was for ceramic, where I made the Titanic lifeboat shown below. Through college, I continued drawing in a sketchbook I've had for years. While I posted two below, my crowning achievement came in 2005 when I completed my Grand Staircase drawing which was 2 years in the making. I based it off of Ken Marschall's version of it sinking, but pulled the angle back and added additional details to it. After college, I turned to ocean liner models and currently am still in the craft.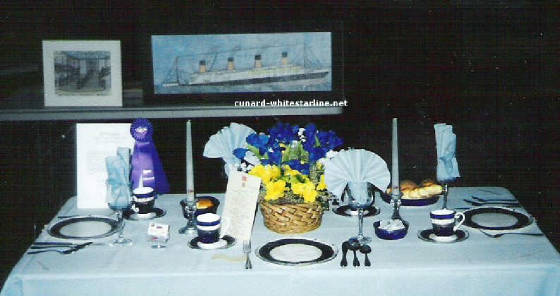 Part of the setting as currently displayed.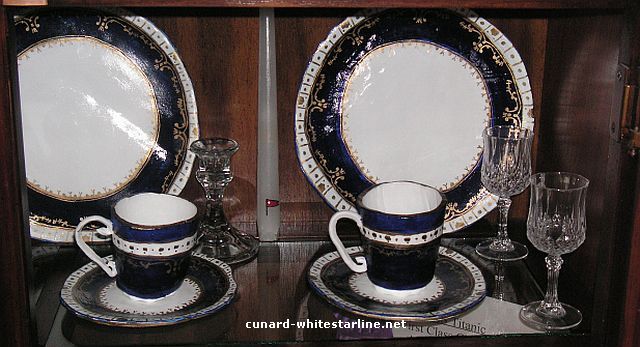 RMS Titanic Lifeboat - First Place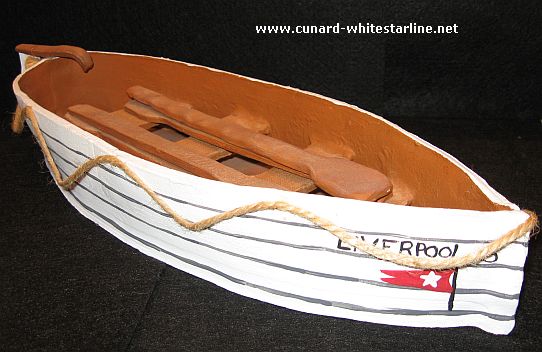 RMS Titanic Drawing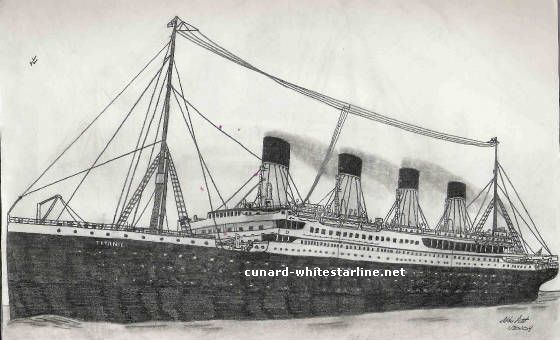 RMS Titanic's Sinking Grand Staircase
I looked off of Ken Marschall's painting to make this, I just downsized it and pulled the shot back.
Normandie Bulletin Board for Reading.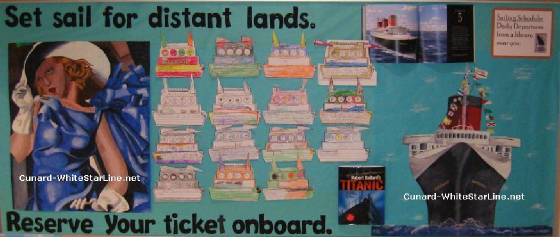 2 Paintings & background completed for a project, 3/2009.