White Star Line 'Wisteria' China Collection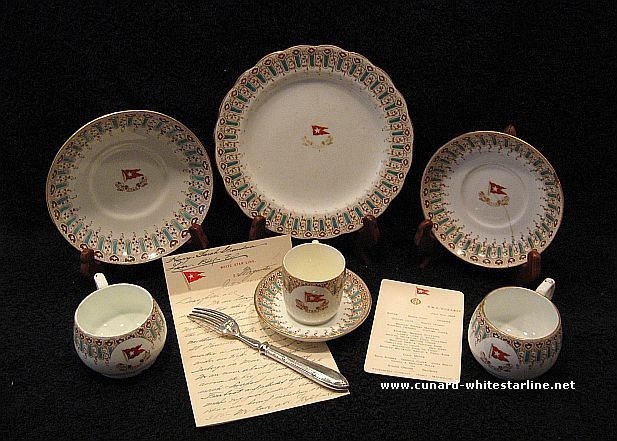 Demitasse set - 2 tea cups, 5 1/2" & 6 3/4" saucers, & 7 1/2" dessert plate.
White Star Line Demitasse Set - Detail Shot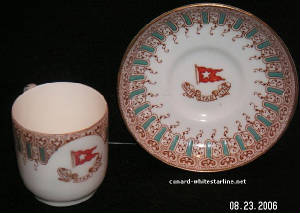 Transferware with hand-painted turquoise and house flag.
RMS Arabic Recovered Handrail Bracket & China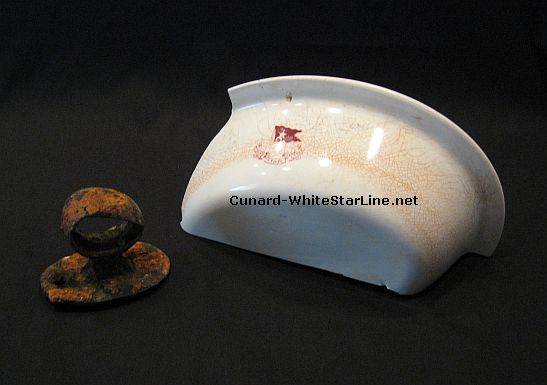 The U-24 sank this liner on 8/19/15 with a loss of 44 lives. Two of a few items recovered from her.

WSL Second Class "Blue Delft" 9.5" Dinner Plate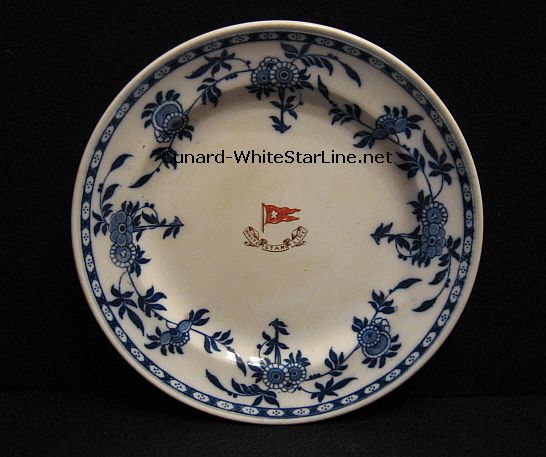 Pattern Registered September 19, 1871. Plate dated 1901.
WSL / OSNC - RMS Oceanic Breakfast Menu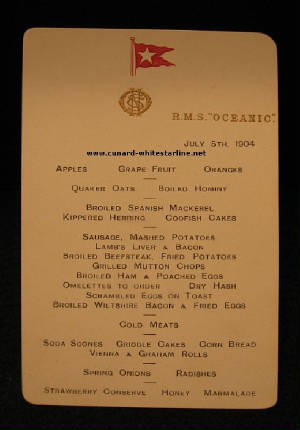 Dated July 5th, 1904



WSL Money Transfer Receipts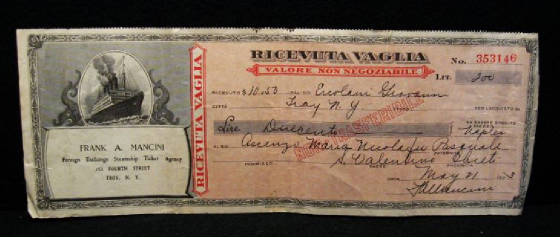 Dated: May 21st, 1923. Donated by Jim Rapuano
2nd WSL Money Transfer Receipt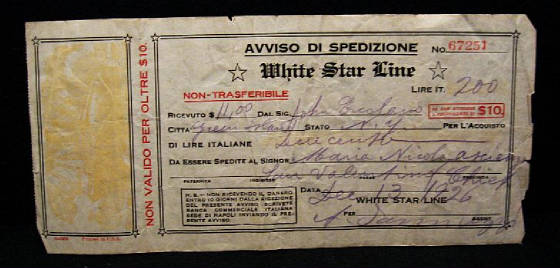 Dated December 13th, 1926. Donated by Jim Rapuano
Image of the RMS Olympic on the ticket.
Donated by Jim Rapuano
WSL 'Rose' Pattern Teapot - 1920s Service China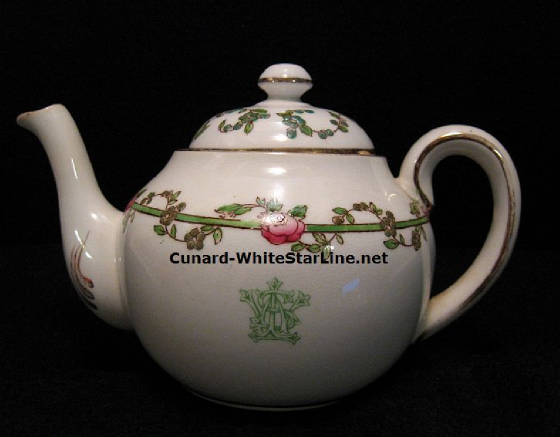 Featuring the WSL Trident logo - Also made with the OSNC logo (See OSNC page).
WSL Teapot Interior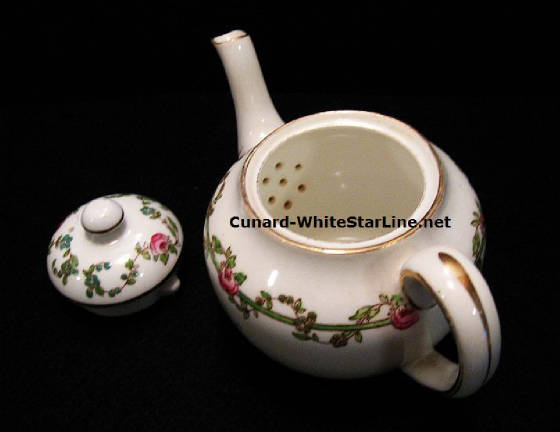 WSL First Class Dinner Fork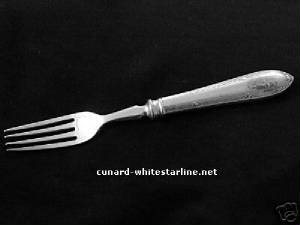 This particular piece has provenance from the RMS Olympic.
Elkington & Co. Piece - Ref. No. 579791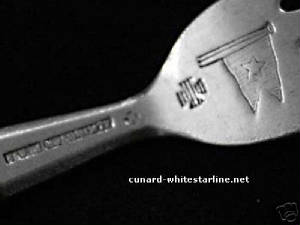 Includes the White Star Burgee and Maltese Cross.